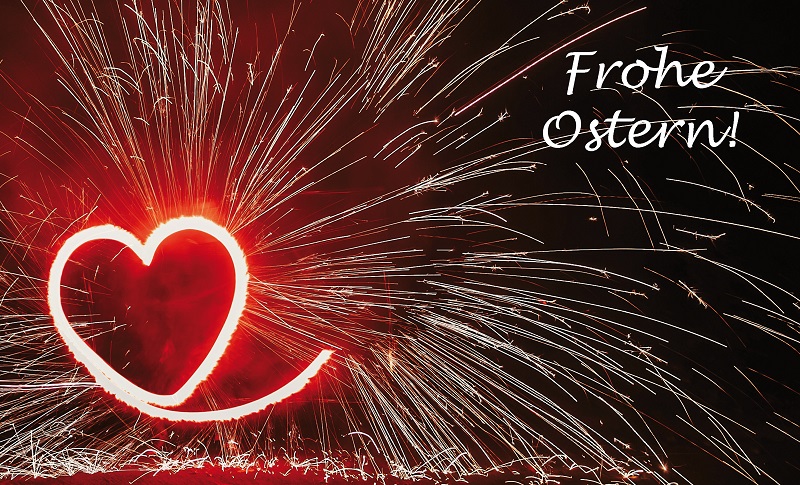 Dear friends,
no easter bunny, no easter eggs, but a burning heart!
That's not only the motive of this post, but also the effect of easter.
After their encounter with the risen Jesus the disciples said to one another:
Were not our hearts burning within us while he talked with us on the road and opened the Scriptures to us?
-Luke 24,32
That is our deepest desire wherever we preach the Gospel, in Africa or in Germany:
Burning hearts, people who are amazed by Jesus and follow him passionately.
That is also my prayer for all of us: Lord, let our hearts continue burning for you!
Happy Easter!

P.S.: I am as always looking forward to Your reactions – just click on "comments" down below and let me hear from You. Surely You are welcome to share, tweet, re-post, like, forward, etc this article.